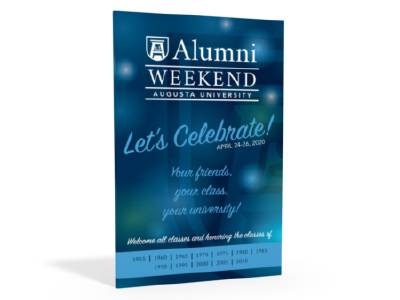 Alumni Weekend has been postponed
With the increasing risks associated with the widespread Coronavirus COVID-19, Augusta University is postponing Alumni Weekend 2020, originally scheduled for Friday, April 24 through Sunday, April 26.
The safety of our alumni and their families, as well as our faculty, staff and guests is of utmost importance. Refunds will be distributed to our alumni and guests who have already registered. Thank you for your continued support and patience. If you have any questions or concerns, please do not hesitate to contact us at (706) 737-1759 or alumni@augusta.edu.