The Department of Otolaryngology / Head and Neck Surgery at the Medical College of Georgia at Augusta University provides surgical care of adult and pediatric ear, nose and throat disorders, with emphasis on thyroid and parathyroid surgery, head & neck cancer, neck masses, endoscopic sinus surgery, otology, cochlear implants, plastic surgery, sleep surgery, skull base surgery, voice disorders, adult dysphagia, and complex airway reconstruction.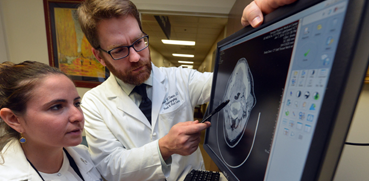 Our faculty is devoted to the education and development of outstanding clinicians according to core competencies of patient care, medical knowledge, practice-based learning, communication, professionalism, and systems-based practice.
Augusta University is working identify under-served disease populations, and link clinical service lines with existing areas of research to address local and regional health disparities.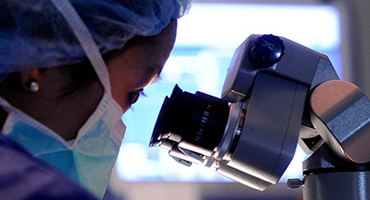 Our state of-the-art research facilities, collaborative research environment, and outstanding clinical resources place Augusta University at the leading edge of new scientific advancements.