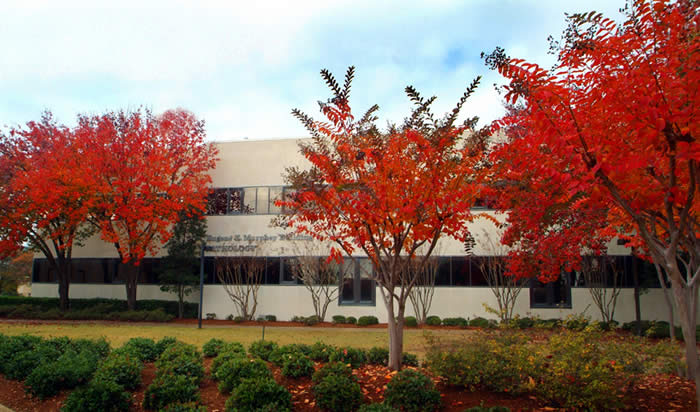 Eugene E. Murphey Building
Welcome to the Department of Pathology at the Medical College of Georgia at Augusta University. Pathology sits at the cusp of basic and clinical sciences. This unique position allows us to contribute in an important and meaningful manner to clinical care through the provision of timely and accurate diagnoses as well as laboratory testing results. At the same time investigative approaches within the department seek to further define our understanding of disease processes, paving the way for therapeutic interventions.
The Department embraces the tripartite mission of the Medical College of Georgia i.e. clinical service, education and research. The Department of Pathology (Anatomic and Clinical Pathology) has 29 full-time faculty with primary academic appointments within the Department. This includes 12 research faculty as well as 2 faculty members based at the Athens Campus. Additionally 4 part-time faculty provide specialized areas of expertise within clinical areas. Clinical services are delivered primarily to GRHealth's 478 bed adult hospital and the 154 bed Children's Medical center. The Department also operates Georgia Esoteric Molecular Laboratory an independently licensed and CLIA certified reference laboratory which provides esoteric molecular testing and Pathology consultation services for hospitals and physicians, Approximately 1.3 million clinical laboratory procedures and 13,500 surgical specimens are processed annually. With specialty trained experts in almost every area of anatomic and clinical pathology we provide diagnostic and consultative services, facilitating key clinical decisions.
As academic faculty we shoulder the responsibility to provide a learning experience for students and residents that will catapult them into the professional arena as well-trained, knowledgeable, inquiring medical graduates and competent, compassionate, intellectually mature physicians. The Department plays a key role in the education of medical students with maximal interactions during the Phase 2 . No longer a 'stand alone' course, instruction in Pathology is fully integrated as part of the Cellular and Systems Disease States in concert with medical microbiology and pharmacology. The Department also offers a number of electives for 3rd and 4th yr. students. The Graduate medical education program includes 12 residents and 2 fellows. Trainees participate in all activities within the Department, obtaining requisite competencies through a of graduated responsibilities as they progress towards their career goal of becoming competent diagnosticians and independent pathologists, whether it is in academic or community practice.
The Department of Pathology's faculty received approximately $10 million in NIH funding primarily through investigators in Augusta University's Center for Biotechnology and Genomic Medicine (CBGM) and the Cancer Center. These and other faculty who maintain primary academic appointments within the Department of Pathology substantially enhance the department's research endeavor. Our clinical faculty are also engaged in correlative and translational research, providing opportunities for medical student and residents. Additionally the Department also serves as a central repository for a statewide network, the BioRepository Alliance of Georgia for Oncology (BRAG-Onc). BRAG-Onc currently consists of eleven contributing institutions in Georgia, with MCG as its leading and coordinating hub.
The Department of Pathology at at Medical College of Georgia, Augusta University thus plays a key role in education and research while providing vital diagnostic and clinical consultative services throughout the state. I invite you to explore other areas of this website, or come and visit us to get a firsthand look at our department and meet with our faculty, staff and trainees.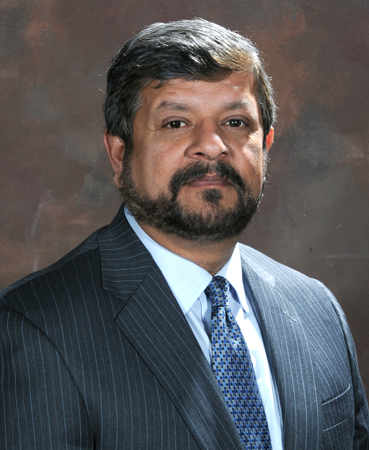 Amyn M Rojiani MD, PhD
E.R. Pund Distinguished Professor and Chairman
(706) 721-2923
News & Announcements
Bruce S. Rabin, M.D., Ph.D.

Dr. Rabin is the Professor of Pathology and Psychiatry at the University of Pittsburgh and Medical Director of the Healthy Lifestyle Program for the UPMC Health System. He'll be giving a presentation on Monday November 2, 2015 at noon in the Murphey Building Conference room (BF103).
Dr. Rabin is set to lecture on "Inflammation: Laboratory Aspects and Personal Aspects"
Augusta Video produced by Philips Healthcare to Highlight Augusta and Its Augusta University Partnership
---