Medical College of Georgia Faculty Senate
The Faculty Senate is composed of elected representatives from the faculty at the Medical College of Georgia. The Faculty Senate serves as an advisory body to the Dean of the Medical College of Georgia. The Senate provides a means for faculty participation and achievement of long-term goals of the college. The Faculty Senate has established several standing and special committees which have a major impact on medical students and faculty. These include: Admissions; Student Affairs; Student Academic Promotions & Professionalism Conduct; Curriculum; Dean's Student Research; Representation on the Medical College of Georgia Honor Council; Faculty Appointment, Development, Promotions, and Tenure Committee.
---
Faculty Senate Mission Statement - Approved July 31, 2000
As elected representatives of the faculty of the Medical College of Georgia, members of the faculty senate will:
Serve as a forum for the dissemination of information, and for the discussion and expression of opinion regarding matters of interest, concern or importance to the faculty.
Participate in the organization and governance of the faculty by naming and coordinating committees that oversee student issues such as admissions, student promotions and professionalism, student curriculum, and faculty issues such as promotions and tenure and recognition of outstanding performances. Facilitate communication with the Dean of the Medical College of Georgia about faculty opinions and concerns.
Committee Memberships
---
Contact Information: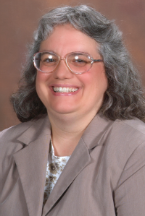 Wendy Bollag, PhD
President MCG Faculty Senate
Professor of Physiology
Augusta University, CA 1008
Email: wbollag@gru.edu
Phone: 706-721-0698
Terry McBride
Faculty Senate Coordinator
Medical College of Georgia, AA-1005
Email: tmcbride@gru.edu
Phone: 706-721-4056
Fax: 706-721-7035