The Dental College of Georgia
As Georgia's sole dental school, The Dental College of Georgia provides education and training for over 300 dental students and 60 residents per year.
I n the past year, The Dental College of Georgia:
Began a journey with a new leader at the helm – its 4th Dean, Dr. Carol A. Lefebvre.
Began holding classes in the new Education Commons building, with a state-of-the-art simulation laboratory, two large flexible classrooms for the CDM, a café, student lounge, and a variety of study environments to accommodate 1 to 300 students.
Increased enrollment to 320 students total in all four classes – on the way to a goal of 400 total students by 2016. In the past 45 years, 2,254 DMDs have earned their degrees here.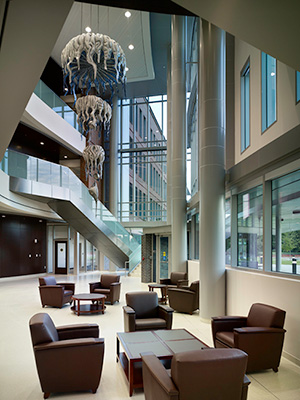 Click on the photo to learn more about our building.
---