Augusta University is proud to partner with Augusta Technical College for Augusta Advantage. With this collaboration students gain:
Guaranteed admissions for Augusta Technical College graduates* (select programs at Augusta University have additional admissions requirements and/or admit only a select number of students each year)
Joint admissions coordination for Augusta Advantage students
The Augusta Advantage brings together two leading public education partners building a stronger Augusta community. This collaboration ensures student success at all stages of the college experience, from application, to transfer, to graduation.
What are the benefits:
Clear course pathways to stay on track for your degree.
Dedicated transfer guidance from an Augusta University counselor on site at Augusta Technical College.
Eligible students may utilize Georgia HOPE scholarship awards at both institutions.
Students who are part of Augusta Advantage can easily transfer core curriculum credits, including earning credits to complete up to the first 60 hours in the areas of business administration, communication, computer science, dental hygiene, kinesiology, nursing, political science, psychology, respiratory therapy, and social work.
Wherever you are on your academic journey, our community is waiting for you to make your mark.
Join a rich transfer community at Augusta University. Each fall semester at Augusta University, nearly 1 in 3 new students is a transfer student.
Learn more about Augusta Advantage now
An Experience Like No Other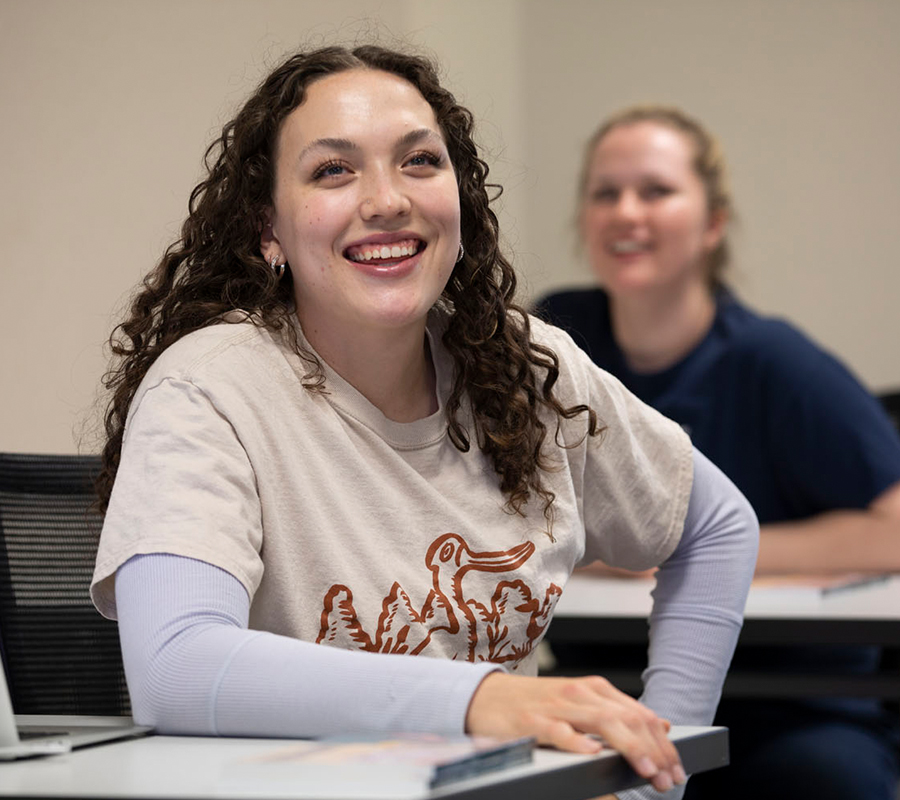 At Augusta University, education is for you —
a tool you can use to build the future you've always imagined
a space for you to figure out what you want to learn, to do, and to become.
an opportunity to develop your skills and expertise here and carry it with you for life.
Augusta University has the ideal program to suit your needs and support your ambitions.
Student Life at Augusta University
Meet Jagnation