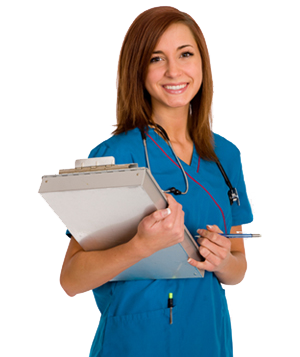 Georgia Regents Medical Associates
The Georgia Regents Medical Associates operates as the academic faculty practice for the Medical College of Georgia.
The Medical Associates Group bills and collects professional services provided by Georgia Regents faculty and operates primary care and specialty physician offices.
Medical Associates Openings:
Compliance Specialist -

Conduct and coordinate all inpatient and outpatient chart reviews based upon the departmental compliance plan to ensure compliance with coding and documentation guidelines. Assess, analyze and report on the documentation and coding patterns of providers. Conduct medical reviews requested by third party payors. Minimum of three years work experience in a coding position. CPC certification required.
Manager of Audit, Compliance and Education -

Serve as resource on coding and regulatory compliance. Monitor departmental compliance plans. Manage audits to evaluate coding and compliance with government regulations. Provide feedback and education to physicians and others. Bachelor's degree preferred in a medical field, nursing or other related profession. CPC and CPMA certification required. Previous management experience required.
Patient Service Center Coordinator -

Oversee the functions of providing patient test results and prescription refill services under the direction of physicians or advanced practice providers. Knowledge of medical terminology and lab/tests. Knowledge of PowerChart and its functions related to lab, xray, pathology and other test results. Follow HIPAA guidelines in conveying results and identifying patients to maintain confidentiality. Bachelor's degree in Nursing and current licensure required.

Previous supervisory experience preferred.
Senior Professional Coding Manager

-

Responsible for ensuring an effective liaison role between the clinical departments, physicians and Medical Associates billing office. Coordinate and oversee the work performance of the Professional Billing Coordinators to ensure that timely and accurate feedback is provided to physicians and departmental management. Analyze information collected to determine effects on billing and reimbursement and oversee reporting and presentation of analytical results to leadership. Bachelor's degree preferred in a medical field, nursing or other related profession. CPC certification required. Previous management experience required.
Equal Employment Opportunity
Georgia Regents is an equal employment, equal access, and equal educational opportunity and affirmative action institution. It is the policy of the Georgia Regents to recruit, hire, train, promote and educate persons without regard to age, color, disability, ethnicity, gender, national origin race religion, sexual orientation, or status as a protected Veteran.
Georgia Regents Medical Associates offers competitive salary and excellent fringe benefits. Qualified applicants may apply by submitting a resume by fax to 706-722-6920 or email to grmajobs@gru.edu. For information about positions with Georgia Regents Medical Associates (PPG) please call 706-724-6100.