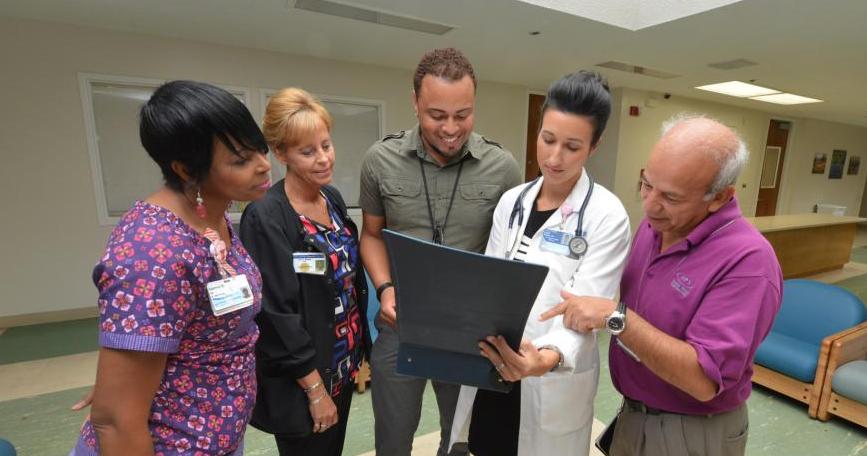 East Central Regional Hospital Partnership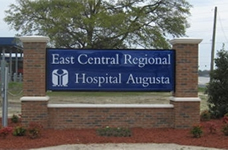 In an effort to attract the very best healthcare professionals, Augusta University and East Central Regional Hospital have become partners in healthcare. While obtaining a faculty appointment at Augusta University offers East Central Regional Hospital the ability to recruit professionals who are outstanding in their field, the large diverse consumer population at East Central helps Augusta University attract professionals who strive for excellence in their fields. You will work with the best!
From the Ground Up...
The Augusta University-ECRH affiliation is in its infancy. You can be a part of developing and growing the first state hospital in Georgia to partner with an Health Science University. The model will receive statewide and perhaps even national attention as other public hospitals look for ways to improve delivery of services. This is an exciting opportunity to make a difference.
To apply for jobs:
Click "Augusta University-ECRH Jobs" on the left of this page
Click "Look Current Opportunities" (middle blue box)
Click Advanced Search link under the basic search box
In "Select Locations": scroll to and select "Augusta University CON ECRH Partnership"
In "Find Jobs Posted Within" field, select "Anytime"
Click Search
Select the position title you are wanting to apply for and follow the prompts to apply
If you have questions or need help, contact Sherrie Saunders at (706) 721-0496 or ssaunders@gru.edu
What does the Augusta University-ECRH Partnership mean to you as a Clinical Professional?
Stability
Both Augusta University (Augusta University) and East Central Regional Hospital (ECRH) are focused on a long term relationship; both committed to the success of the affiliation and see it as a win-win-win-win, benefiting Augusta University, ECRH, the community, and the individuals we serve.
Advancement
Because this is a young system in a growth stage, opportunities for advancement may be more readily available to you.
Leadership
The Augusta University affiliation provides both clinical and administrative leadership with proven track records.
A Diverse Population
In addition to working in an academic environment, ECRH provides you the opportunity to work in a variety of settings: crisis evaluation, acute and long term mental health, forensic services, developmental disability or skilled nursing facilities.
Academic Environment
ECRH provides a diversified training experience for students and residents, not just in Psychiatry but also in Nursing and Allied Health; and a teaching environment which is intellectually stimulating and helps to keep you current in your profession.
Training & Education
The resources of a major academic allied health center can be accessed to provide education and support. This includes Grand Rounds, case conferences, and clinical staff training using state of the art technology and educational aides.
Progressive Treatment Models
ECRH will be a leading edge participant in the delivery of psychiatric and developmental disability care.Through its partnership with Augusta University, ECRH will have access to progressive treatment, training and quality models developed and implemented in academic settings.You will have the opportunity to practice your profession in such an environment.